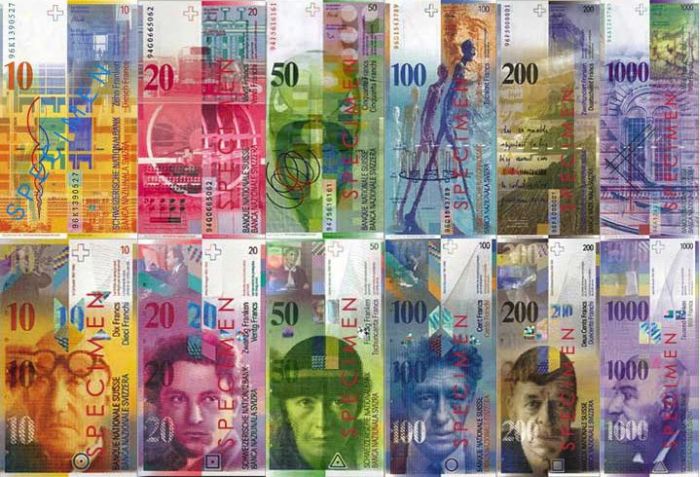 The Ministry of Finance of Switzerland today assured that the economy will cope with the difficulties that arose from the Alpine country after the rise of its national.
Business is afraid of losing customers in the European Union, for which the cost of Swiss products has grown together with Frank.
Views:
CesarL 
Indeed, inevitable, as the Euro sinks, it is no longer possible to keep the peg. Now watch a repeat of what brought the peg in the first place, tanking of the Swiss economy through people just buying everything on the other side of the border, and Swiss companies and bank shares drop quickly as both revenues fall, and losses mount. Switzerland will try to stay afloat from the EU debacle, but honestly, it cannot. Bye bye Switzerland.
nfidel
In laymen terms the rich people are having a feeding frenzy as they have a new way to manipulate the market and make a gazillion bucks on the backs of the normal people. Its all smoke and mirrors and as you see they want one thing to balance another so the other people can get rich too, and then they will have a crisis and the government will dump your money into their funds like they did with the wall street bailout only swiss style and once again the CEOs will get big bonuses and you will get screwed as a citizen. Its all a ponzy scheme, just like the current gold market. You see commodity gold, is traded, but ask for the physical gold and they will panic, because its all about making money. Now trade the franc, buy low and ask to hold on to it instead of computerized transactions and you will collapse their economy if you could buy enough and demand payment. Its a dangerous game
Bob 

It's always a balancing act. During the start of the recession, other countries currencies collapsed, compared to the Franc. That meant that all the people outside of Switzerland, would have had to pay their mortgages to Switzerland in much higher Swiss France. For countries like Belarus and the Ukraine, many peoples mortgage payments would have doubled, and they would have defaulted. I'm guessing the Swiss now feel that things are firmer, and they can make the change. Possibly low oil prices will allow people to pay their mortgages and their heating bill.This will kill exports, which will drive down the Swiss franc, which will cause a boom in exports. In a year or two things should settle out, but some people will get very rich, and some very poor in the mean time.
---