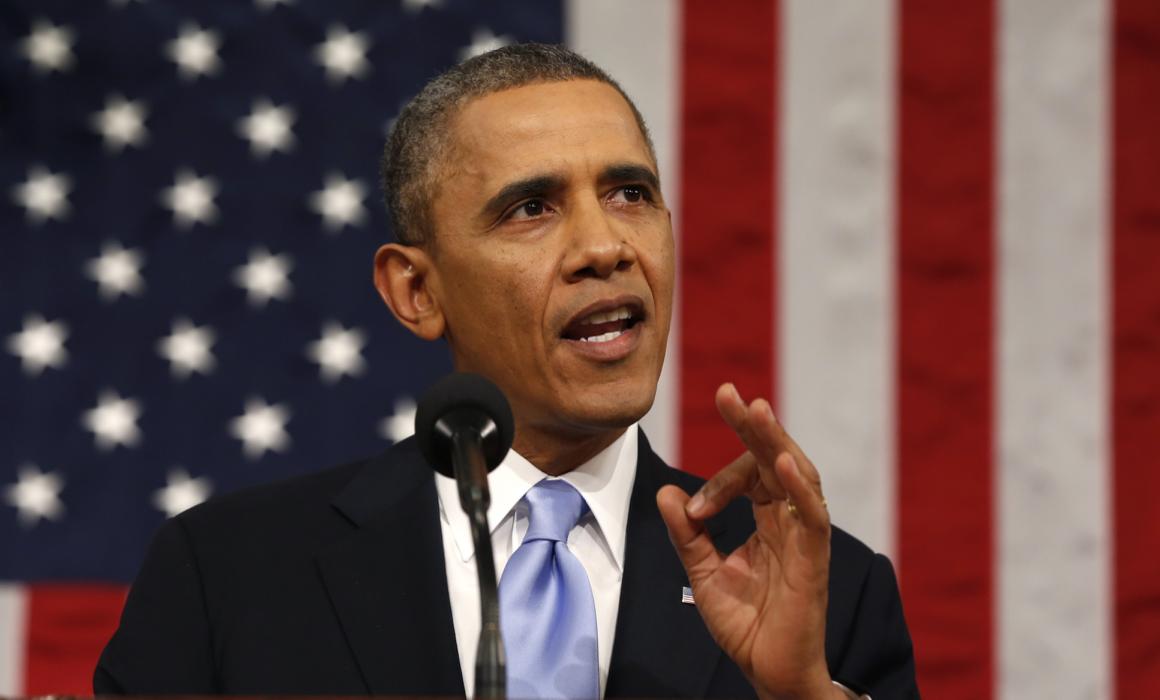 President Barack Obama wants to increase taxes for wealthy Americans.
President will make an appropriate offer of 20 January, during his annual message to Congress.
It is expected that Obama will propose to raise taxes from 23,8% to 28% for families whose annual income exceeds $500 thousand.
Views:
Thomas
Ho Hum. It's all phony baloney money when you can digitize debt by the trillions, when you give people tax credits, deductions, refunds, all based on fiat money, money created out of thin air. We've all seen celebrities who buy multiple homes, an island, antique cars, etc. etc. only to have to sell them when they are not famous, when confidence in their box office appeal drops. It is a confidence game. Confidence in the U.S. economy but once everyone realized we are not able to ever pay back what we have borrowed and perhaps not even the interest on the debts eventually, we are done as a nation.
Human

 
As a gesture of good faith, Republicans should meet Obama half-way. Pay for the $500 tax credit by equally raising taxes on the rich and cutting spending on food-stamps.
Tyler
So easy for Obama to say when he has lived rent free, and already has a house in Chicago, and has health and security for the rest of his life. Also, America and the Government's idea of "rich" and "middle class" is also so outdated, based off of just income, not income by city. For people that live and work in major cities - which create a great deal of jobs and cash flow - these labels don't work. You can make 85k in NYC and unless you commute to NJ or Long Island (90 minutes each way on top of a 10 hour MINIMUM work day) you STILL live in a tiny apartment with AT LEAST one roommate. I know people that have 2 incomes bringing in 250k in Manhattan and San Francisco living in 600 sf one bedroom apartments that cost 3k A MONTH. I would love to be able to make 100k in some cool small city or town where it is cheap to live but I don't think its in the cards for me.
---